Hello future successful course creator
Has creating a course been stuck on your to-do list for months?
And yet you haven't moved any closer to getting it done
You know it's time for a course
And you've probably been dreaming about the time it'll free up for you.
Dreaming of all the people you'll be able to help and of course, all the money you're going to make.
It's just like a Hallmark movie!
But then you realise – creating a course is hard!
And if you don't figure it out, you'll never experience that Hallmark movie vision you have for your business.
Instead of living the dream, you'll be…
Chained to your desk working 12-hour days and most weekends. Postponing that date night with your partner – yet again – for the 6th week in a row. And feeling like you're stuck on a treadmill that'll never stop.
That's not a dream, its a nightmare!
You just want to…
Turn that expertise you're already sharing with your 1:1 clients into something you can sell over and over again.
You've got the expertise, you just need help packaging it up so you can finally achieve that Hallmark movie vision of your life and business.
All you need is a little

Hybrid Help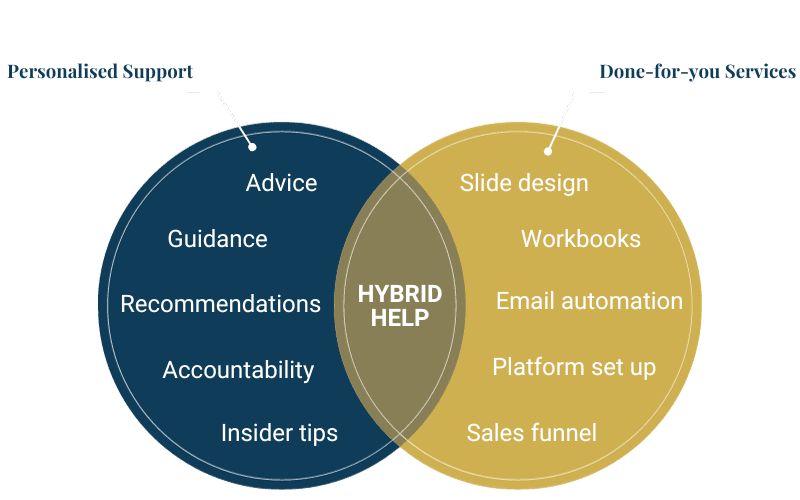 Hybrid Help is an intimate, hands-on, done-together service for future successful course creators (like you) who are tired of going it alone and want support.
A service designed to guide you step-by-step through the process of creating a course
Meet & Align
We'll meet to discuss your course project and you get to decide how much hybrid help you need. It's like a choose-your-own-adventure process. Pick only the things you need help with.
Write & Record
This is the only part of the process that's all you. It's your expertise so you write out the course content and record any videos or audio you want to include in your course.
Content Creation
Send me your course content in a text doc and I'll turn it into course slides, PDF workbooks and any other course content you want me to create for your course. Checklists, guides, assessments etc.
Tech Setup
If your course platform seems so complicated you're not sure where to start. I'll get it all set up and ready-to-sell for you and test that it's all working perfectly before you launch your course.
Get ready to sell
And because I've worked closely with you and know exactly what your course has to offer, I'll design and set up your course sales funnel so you don't need to handle the tech yourself.
Instead of working with some guru who doesn't know your name, I work closely with you personally to help you create your course and get it ready to sell.
Hybrid Help is a combination of 1:1 support and accountability plus done-for-you services.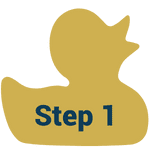 Preparation
In the preparation phase, we start with a strategy session to determine what type of content to create and what platform to use to host your course. Then we'll create a roadmap for you to follow to get your course created.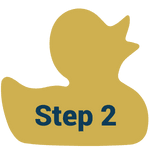 Creation
It's time to start creating that content – send me your text docs and I'll create your slide decks and any downloadable content like workbooks, guides or checklists you want to include in your course. All you need to do is record your videos.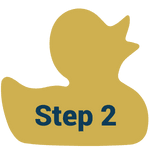 Construction
In the construction phase, I'll get your course ready to sell for you. I'll upload your content and set up your course platform. And finally, create your course sales funnel so you're ready to start promoting your course.
I'll be with you all the way, guiding you through the process and answering all of your questions.
Let's take a look inside Hybrid Help
What does the

personalised support

look like?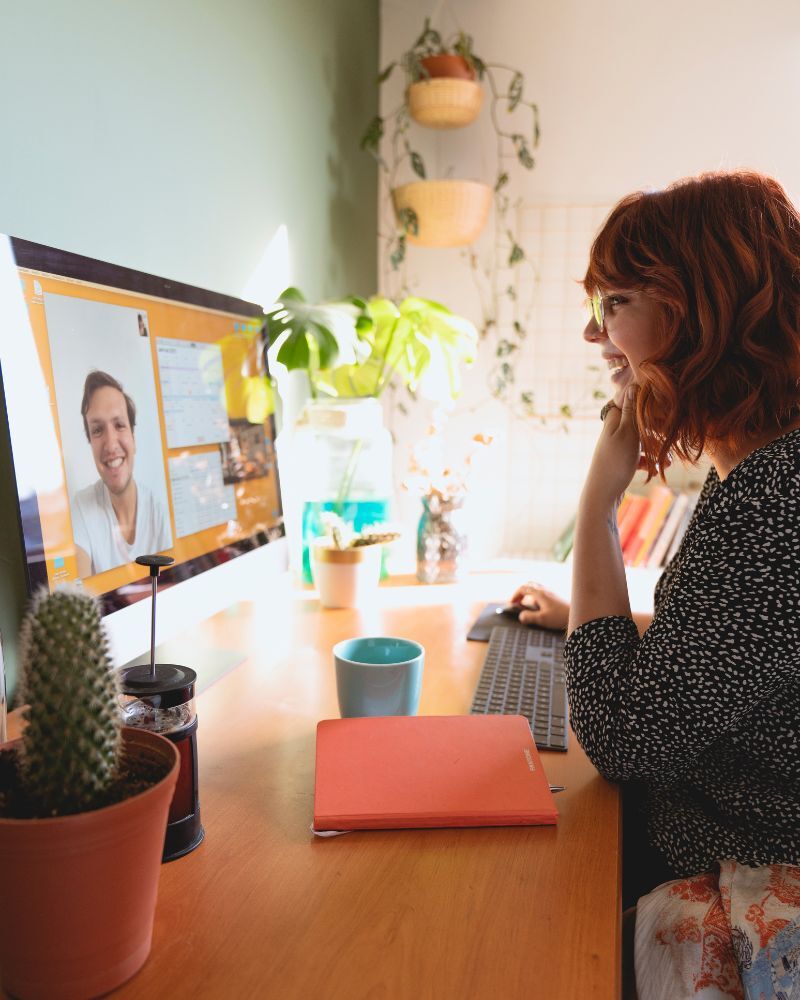 You don't know where to start
We'll work together on figuring out your foundational aspects and from there the next best steps you need to take to create an outline for your course or program. And as we progress through the process you'll have plenty of opportunities to get all your questions answered.
Planning and scheduling
If you struggle to get organised we'll work on creating a plan of action using project management tools, fill-in-the-blank worksheets and a scheduler so you can get.it.done!
Figuring out the tech
Not sure what to use to record your videos or how to get the best audio or which platform is the best platform to host your course? I'll walk you through how to choose the right tech for you.
Accountability
If you're struggling to get it done, having me check up on your progress will help you stay on track. In each session, we'll review work that was done after the previous session and come up with a plan of action moving forward. Just setting the intention to achieve certain tasks increases your chance of completing them. And you get my feedback on your work as you do it.
What does the

done-for-you service

look like?
You get to choose the done-for-you services you use. Here's what I can do for you.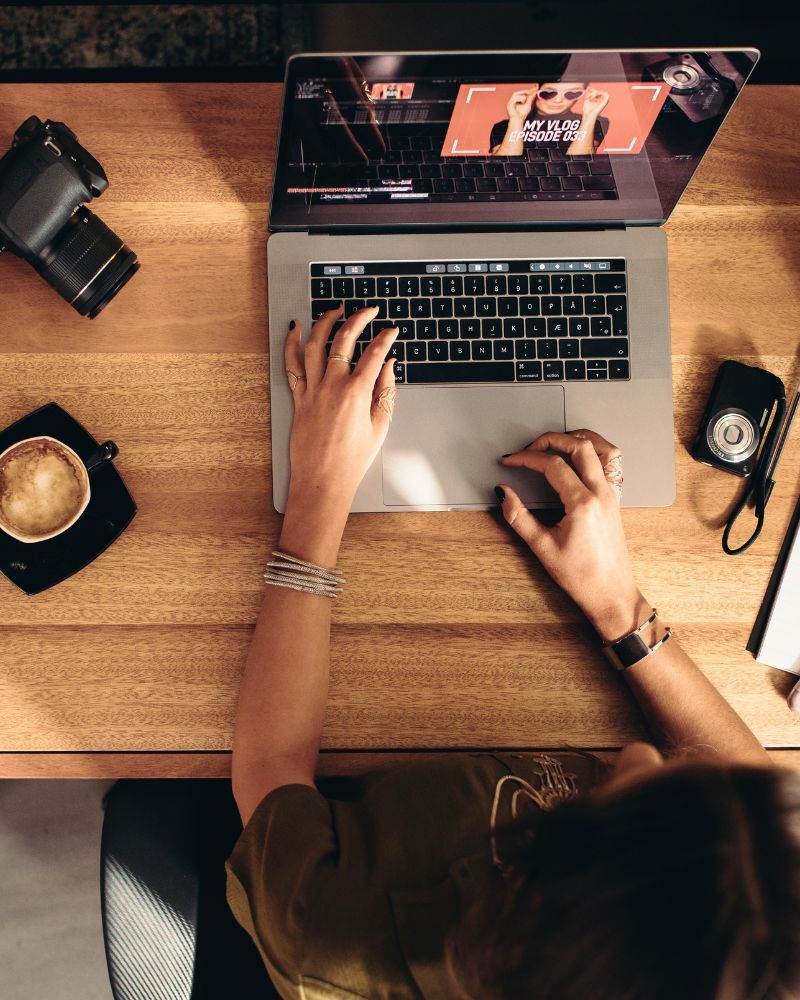 Visually appealing slide decks
Whether you want to record a slideshow video for your course or just use slides to illustrate certain points in your on-camera course videos, slides are the perfect way to add visual interest to your course videos. I'll create a custom-designed, visually engaging slide deck for you.
Interactive and engaging workbooks
I'll take your text documents and convert them into engaging, interactive workbooks. Allowing your audience to 'explore and experience' rather than just passively read your content.
Animated intros & other animations
I'll create an animated intro for you to add to each of your course videos with (royalty-free) music of your choice. I'll also create animations to visually explain some of the concepts taught in your lessons.
Platform tech set up
I'll customise your course platform to match your branding. I'll upload all your content, videos, PDF files, audio files etc. review your on-screen copy and give you tips on how to optimise it (On-screen copy is the detail and descriptions written for your modules/lessons).
Add engagement to your course
To help keep people engaged in your course I'll set up quizzes/assessments and create an automated email sequence (with emails to be sent to encourage them as they progress through the course).
Sales funnel set up
You get a custom-designed sales page and I'll review your sales page copy and give you tips on how to optimise it (The offer does not include copywriting). I'll create 3 offers and check out pages (ie. if you want to offer a full price offer and a payment terms offer or different pricing levels). You also get a custom designed thank you page and an automated welcome email sequence set up.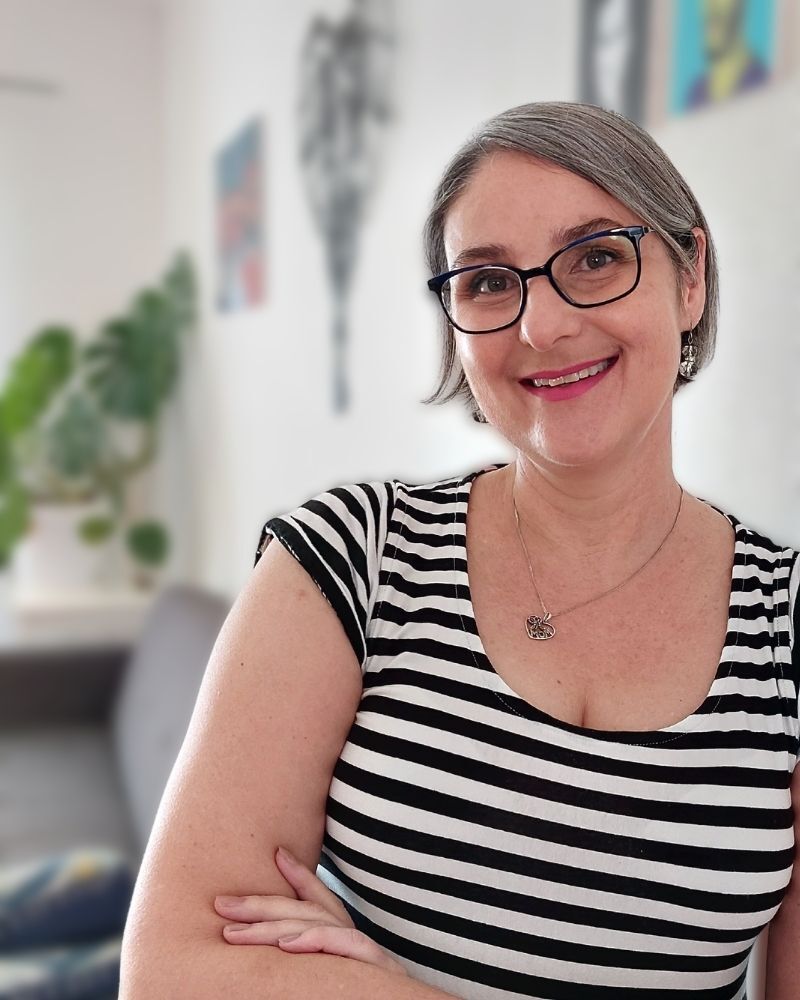 Is trying to do it on your own
keeping you stuck?
Working with a guide will fast-track your progress and make the process a lot less frustrating.
Now, I don't consider myself a business coach, that's not what I do. So if that's what you're after, no need to read on. I'm more of a guide, helping you navigate through the process of creating a successful course or coaching program.
Just like you would employ a personal trainer to help you get fit, I will guide you, support you, answer all your questions and hold you accountable so you can get it done. Consider me your partner, your support system, your consultant, your mentor.
I bring my many years of experience in both course creation and marketing, to help you achieve the goals you have for your course or coaching business. There's no need for you to go it alone.
"Lisa was referred to me and boy did she change my life. I had done a course on doing courses, but I couldn't quite figure it all out. After my first phone meeting with Lisa I felt I had found my person. Lisa guided me all the way through and put my mind at ease. "
"If you are looking for expert help in creating an outline course, I highly recommend Lisa and Setup Sidekick. Lisa truly delivers when she says, "I'm all about making course creation as simple and stress-free as possible."
"Not only is Lisa so enjoyable to work with but her skills are second to none. She walked me through every step of the process and was able to overcome any obstacles along the way."
"Before working with Lisa we were not sure where to start or host our new course. She helped us through the whole process from the beginning to end and provided her insights on what was best for the type of course we had."
"Luckily for me, I was connected with Lisa at Setup Sidekick. And I will tell you that working with her was one of the best investments I have ever made."
"Wanting to create an online course and webinars were things I just dipped in and out of, but after my time with Lisa, I now have the confidence to get 'stuck in' and start doing these things I've always thought were too hard!"
Instead of working with multiple service providers to help you get your course or program created, you get to work with one. One person who is as invested in your success as you are.
"Can't I just take a course and figure this out on my own?"
Of course, you could buy a course and wait for the next enrolment, then spend weeks working through the course content and finally get started on your own course.
Or, you could take the shortcut!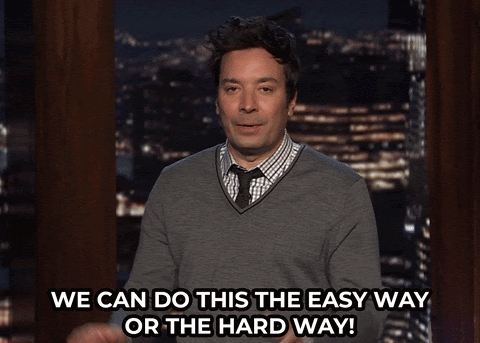 And work with an implementation partner who's in the digital course creation space and who already has all the skills, tech and knowledge to help you create your course or program.
I'll be by your side the whole way – guiding you step-by-step through the process, so you know exactly what needs to happen, and when.
Get clarity on exactly what to do to create your course or program
Build out a group program or course offering that people will love taking
Get all your questions answered and help with the tech
Take action and do the work needed so you can reap the rewards
There are a few prerequisites
You're ready for

Hybrid Help

if…
You already know your course topic
Deciding on a topic and audience testing that topic isn't included in Hybrid Help.
Your branding is on point
You have clearly defined brand guidelines or a visual identity. Creating a visual identity is not included in Hybrid Help.
Questions about
Hybrid Help
How much does Hybrid Help cost?
Hybrid Course Help is a high-touch, boutique experience where I work closely with you to get your course done.
You get to choose how much of my help you need to create your course and as every course is completely different there is no standard price for the program.
For example – the investment for a 6-module course that includes these services:
6 x custom-designed slide decks
6 x PDF workbooks/guides
Platform tech set-up and branding on Kajabi
A course sales funnel on Kajabi
6 weeks of personalised support and accountability
Will be approximately $4500 US (payment plans available).
What done-for-you services are included in the offer?
What platforms do you work with?
I've worked with many different course hosting platforms; Teachable, Thinkific, Kajabi, Kartra, Membervault, New Zenler, Systeme.io, and FGFunnels – so I can advise you on which platform is best for you.
Tell me more about the Support and Accountability
My 1:1 support and accountability is designed to provide you with all the help you need throughout the process. There are two ways you receive support, via 1:1 calls on Zoom and digital support via Slack.
1:1 via Zoom includes weekly 40-minute Zoom calls where we connect and work through whatever we need to focus on that week.
1:1 via Slack provides on-demand, in-the-moment support using the Slack app during support hours. I do my best to accommodate different time zones for support hours:
For the US support hours are between 10am – 3pm EST Monday – Wednesday.
The UK/Europe support hours are 10am – 3pm UTC/GMT Monday – Wednesday.
In Australia the support hours are 1pm – 6pm AWST Monday – Wednesday.
I'm halfway through creating my course - can I still apply?
Yes, absolutely. The Hybrid Course Help service is customisable to your needs. When you complete the application form, let me know where you are in the process and I'll adjust the service and pricing accordingly.
If I fill out the application is my application confirmed?
No, your application is confirmed once your agreement has been signed and payment has been made. The application process allows me to assess your needs so I am absolutely confident that I am the right person to help you with your course/group coaching program.
What type of courses have you helped create in the past?
All sorts! Here are some of the topics: creating a routine, creating an AI bot, interior design, building an online business, agile project management, food photography, writing a book, retirement, mindfulness, dealing with personality disorder, trucking (how to become a carrier), career development, anti-ageing, autoimmune disease and kidney disease
How many Hybrid Help clients do you help at a time?
As this is a highly immersive service I only take on a maximum of 2 Hybrid Help clients at a time. That way you get all of my focus on you and your project.
Hybrid Help is currently available by application only. Click the button below to submit your details and request your invite.
Let's get that course created, together!